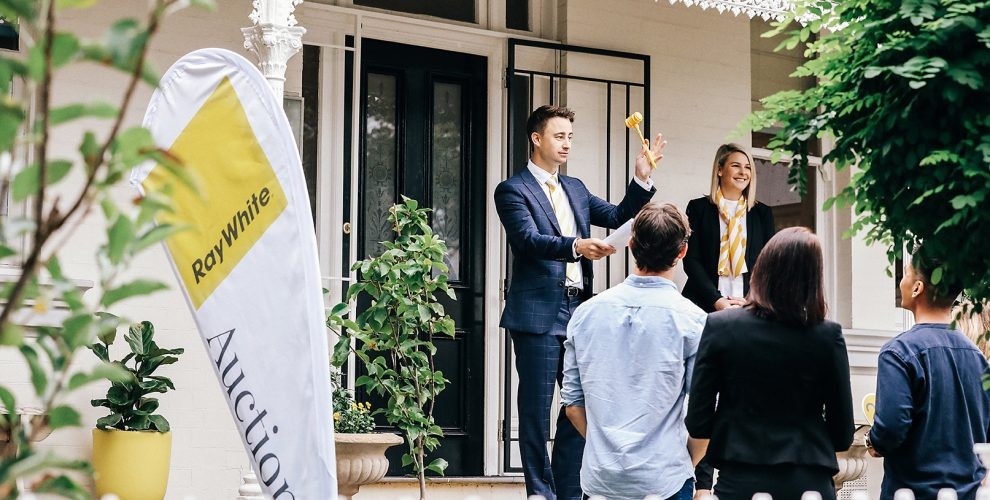 With spring usually representing a peak time for auction sales, it's important to know how to maximise your chances of winning your dream property when it comes up for sale. Even after completing important steps such as local market research, and doing your due diligence, there are many factors that can make or break your auction day experience.
Have a bidding strategy
Walking into an auction without a plan, especially if you're new to this environment, is a recipe for disaster.
Do you plan to bid early to show your rivals that you mean business, and prompt them to show their hand, or do you prefer to wait and see what the field has to offer before entering the fray? Everyone will have their own way of doing things in an auction setting, but once you have decided what works for you, stick to it.
Walking into an auction without a plan, especially if you're new to this environment, is a recipe for disaster.
Above anything it's important to bid with confidence – indecisiveness will be picked up by your rivals, making your contributions less threatening and meaning you risk being left behind if a bidding war takes off.
Remember your budget
Property auctions are exciting occasions, and adrenaline can kick in – especially when bidding on a property you're really keen on.
While it's more than okay to enjoy yourself, remember you have a budget to stick to. If you think you're likely to get carried away by the high octane environment, there are a couple of simple tips that can bring you back to earth:
Write your budget on your hand – this can be an effective, but you should also write it small enough that competitors can't read it!
Bring along a trusted companion – having a real-estate agent bid on your behalf is a good way to ensure that your pre-approved plans are stuck to, but this could also be a friend or family member who you can trust to intervene if they see you getting out of your depth.
It's important to remember that there's often a fine line between confidence and foolishness, and there's no shame in walking away if bidding goes too high. Have you really won if you end up spending way more than the property's actual value?
Pick your position
Where you place yourself in the auction room will impact how much you can see of the other bidders, and vice versa. You can guarantee that they'll be watching your body language, so ensure you can do the same.
Looking for signs of hesitation, or long chats with agents, will help you establish if your opponents are close to dropping their bids, or if they're in for the long haul.
You should also keep an eye on the auctioneer. Ultimately it's their job to keep bidders bidding, and to get the maximum return for their client. By watching the interactions between these two parties you can gain an idea of how the auction is going from the seller's point of view – whether the reserve price is about to be met or if the property is likely to be passed in. If this happens, and you're the high bidder there may be the opportunity for post-bidding negotiations.
Think about the figures
It's tempting to always bid in round numbers, as this is what you'll see your competitors doing. Remember, however, that auctions involve a lot of mind games, so going against convention can throw your rivals off their game.
If an opponent has delivered what they think is a killer blow with a new high round number bid, going just over this can simultaneously demoralise them and put you back in poll position without breaking the bank.
If you're going to adopt this technique, remember to factor into your strategy ahead of time, and don't overuse it. You want to keep the other bidders on their toes, so unpredictability is the order of the day.
With these tips in mind, you should be one step closer to securing that perfect property come auction day. If you want to talk further about auctions with a team who knows what it takes to win, get in touch with Ray White today.