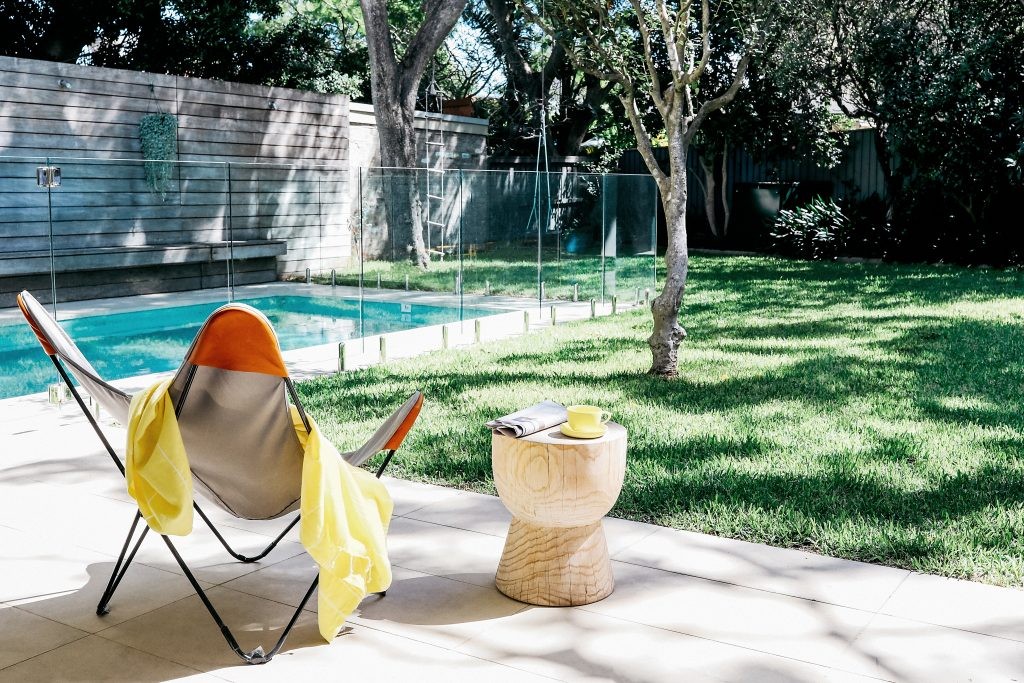 As we retreat indoors over the winter months, it can be easy to neglect the garden altogether. Some switch to planning new garden trends from the safety of the indoors, while others put their pots and plants out of mind completely.
As the warmer weather approaches, your garden will benefit from a little TLC early on in the season. Here are some tips to get your garden ready for spring.
Tidy, prune and weed
If you closed the door on your garden when the cold weather set in, step one should be to clear leaves and debris that have blown in over the course of the season. Clear grass and beds, giving them space to breath to prevent bacteria from building up and affecting your plants. Check the pond or any water features and fish out anything unwanted.
Remove weeds before their roots take hold or they start to seed. Prune any trees or shrubs that need it before spring takes hold, and make sure to do so before the leaves start appearing. Take the opportunity to re-pot or move things around if required.
It's not just the plants that need some attention. Now's a good time to give patios, decks, pathways or other hard areas of your garden a good clean and tidy. Fix anything that's been needing a repair for a while such as fencing or the shed door. You may need to arrange replacement tiles, or re-fill the cracks with sand. Pay special attention to any garden accessories or furniture made of wood, as it may need treating or sealing to see it through the next twelve months.
Prepare the soil
Your soil could be crying out for nutrients. It's a good idea to provide your beds and borders with some compost or manure. If you practice outdoor sustainable living and have a compost bin at home, pull out what's been breaking down over winter and spread it around the garden. Otherwise, any plant store should have some ready to buy. Mix your compost into the soil before you start sowing or planting so it has time to take effect.
If you don't already have a compost bin and are thinking of creating one, do so now and add the debris your garden has collected over winter. You don't need anything fancy, a simple homemade structure or repurposed container will do the job.
Fix uneven areas, change any raised bed arrangements, and plant new grass seed if you want to refresh the lawn.
Consult the plan, or make one
Re-visit your garden plan and check for anything you wanted to move or change before the season starts. If you don't have a garden plan, now is a good time to make one so that it's easy to identify any necessary chores before it's too late. You might want to ensure every corner has some colour, keep it in bloom throughout as much of the season as possible, or incorporate the latest garden trend. It might be that you need to work out what to move around in order to cover up an unsightly feature, or remember to do something you forgot last year.
Place your order or buy up
Having consulted your plan, you'll know if there is anything you need to order or buy. Some seeds need to be sown early in the season so make sure you've got them in plenty of time. If you're ordering plants or shrubs, they may need planting before the warmer weather takes hold and can take a little while to be delivered. Those into sustainable living in the form of a home vegetable patch will need to have stocks ready. You may need new trellising or other supporting items. Some popular items can sell out when everyone decides to organise their garden at once.
This step is especially important if you have a greenhouse or some form of potting shed, as you'll be able to start planting earlier on in the season. If that's the case, remember to include your greenhouse and associated pots, plants and trays in the tidying and cleaning.
Get your tools in order
None of the above will happen at any speed if your tools are not in working order. Take a look at what you have, anything that needs cleaning or fixing should be addressed sooner rather than later. It may be that something needs sharpening or oiling to ensure you get a clean cut. You may need to buy a replacement tool if something is beyond repair. It's a good practice to give all of your tools a clean to avoid transferring any bacteria or disease to other plants and prevent rust.
A little work now can really pay dividends later in the season when your garden blooms and you can sit back and enjoy it, on your freshly cleaned garden furniture.